About Kane Easter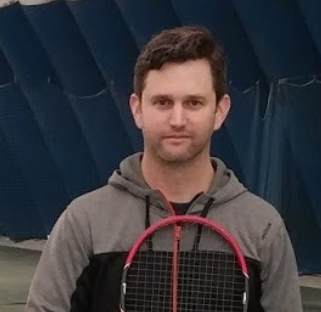 I was born and raised on the small island of St.Lucia in the Caribbean. I started playing tennis at the age of 5, my father is also a tennis professional, and grew up in what is currently the Sandals Regency La Toc Resort in St.Lucia. My Dad was the hotel tennis pro and we lived in one of the villas for 10 years. As I improved, I travelled far and wide to play tournaments. At 15, I left St.Lucia for good to train at the prestigious Saddlebrook Academy in Florida, training ground for Pete Sampras (former #1 in the world) and Jennifer Capriati (former #1 in the world), for my last 2 years of high school. From there I received a tennis scholarship to the University of Louisville where I received a Bachelors in Chemical Engineering. After travelling for a year, I made my final stop in Whitby, Ontario in 2001 where I still call home today.
From 1996 to 2005, I represented the Eastern Caribbean and St. Lucia in the Davis Cup. I am now a certified Club Pro 1 with Tennis Canada.
Personally I am now a husband and father of 3 children, 6, 5 and 3, who are all starting to participate in the sport I love, which has been my life from the age of 5. Through tennis I have travelled to many countries and islands, and I wish that opportunity on any junior, or senior, who picks up a racquet to learn the game. I consider myself truly lucky having this sport in my life.
Enjoy the game!
Kane Easter
905-767-2612
kaneeastertennis@gmail.com